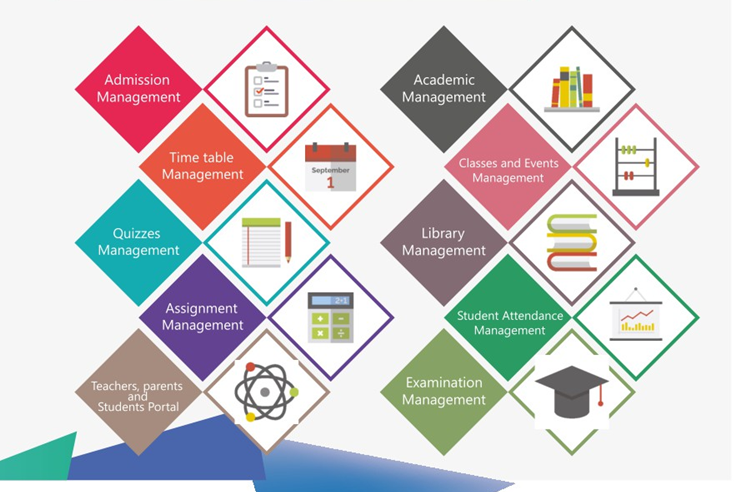 School Management System
To help academic institutions maximize their return on investments, Smart Education Management system (SEMS) is different and easy software to provide a complete student life cycle management. From prospecting, application processing, student life to alumni; data is captured only once and made available throughout the life of the student within your system.
Smart Education Management system (SEMS) was founded with the goal of developing the world's best student and learning management platform for all sizes and types of education instituions.
Teachers find our software a joy of use, and they can't live without it once they have started. Our technical support can assist you with any technical problems you may face. Support is provided by email and phone. All teachers, administrator and parent who use the system have 24-hour access to training material. Guided walkthroughs integrated right within the system tell you users what to do, step-by-step.