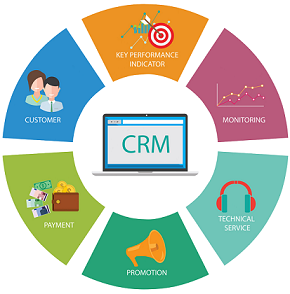 Customer Relationship Management (CRM)
Centigmasoft CRM is a smart and easy option that carries all the necessary basic features but without the often confusing complexity many other CRM platforms have. The software helps you to track all customer information and interactions in one location to follow more leads. The Lead Management, Marketing Automation, Sales Data, and Partner Management apps let you follow these leads until they are ready for conversion.
A good sales CRM tells you everything you need to know about your lead, from one screen.
Organizations have different wants and requirements and no software platform can be perfect in such a condition. It is pointless to try to find an ideal out-of-the-box software product that meets all your business requirements. The intelligent thing to do would be to customize the solution for your special wants, staff member skill levels, finances, and other factors. For these reasons, do not rush and subscribe to well-publicized leading solutions. Though these may be widely used, they may not be the best fit for your specific wants. Do your homework, investigate each short-listed platform in detail, read a few Centigmasoft CRM reviews, speak to the seller for explanations, and finally settle for the app that presents what you need.